Komikon 2008 Week-long events schedule: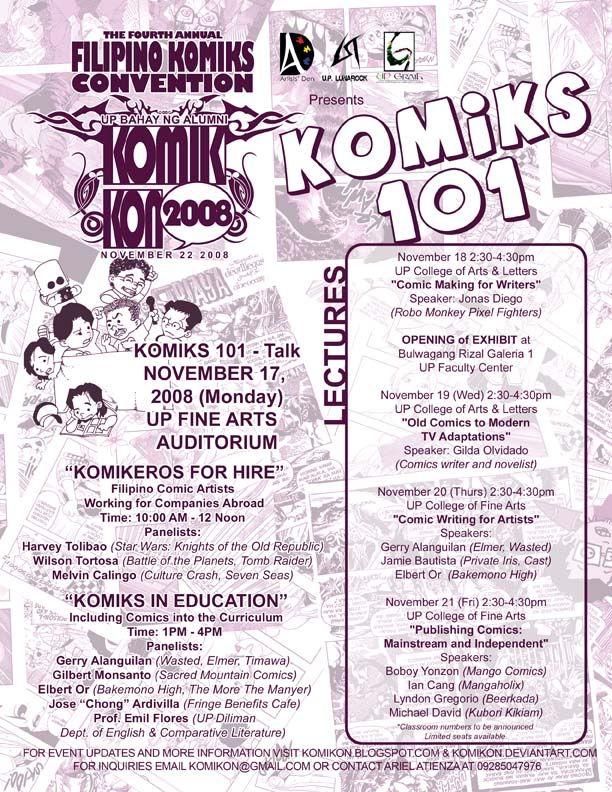 Click on image to see full size
For more information visit:
Komiks 101
and
Komikon Week Schedule
Feel free to share and invite your friends and family.

IMPORTANT NOTE
:
For lectures, classrooms are to be announced. Limited seats available. First come, first serve on-site registration.
For more information about the event please contact Rikki of LUNAROCK at 0915-4269190; Roja of UP GRAIL at 0919-3354089 or email us at komikon[@]gmail.com.